BRITON TO VEGAS
After months of searching, we found the start of our build sitting in a barn near Briton, West Virginia, and arranged shipment to Nevada.
As they say, the rest is history….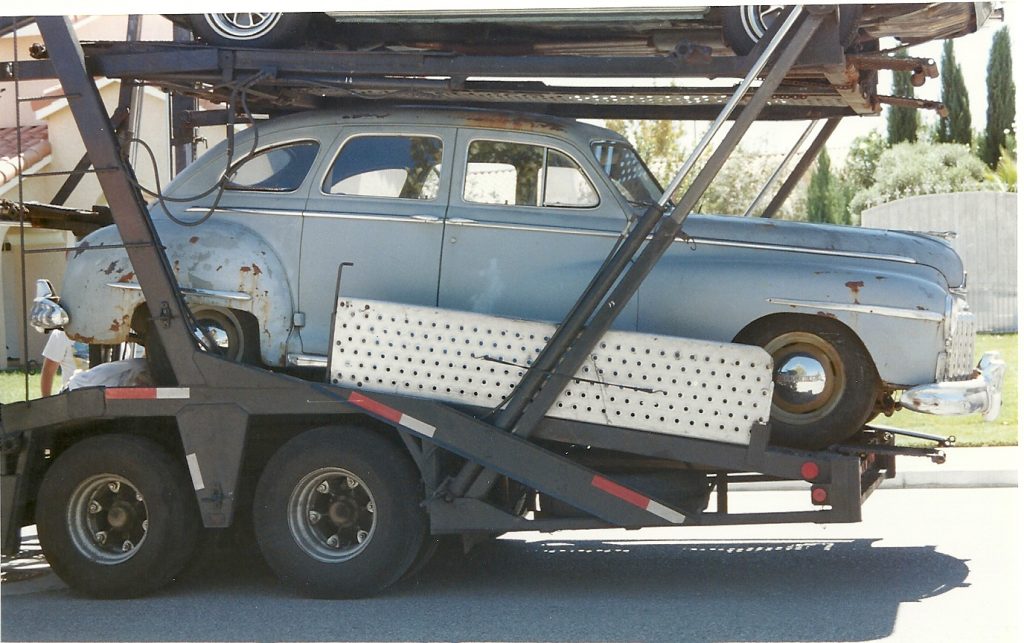 IN THE BEGINNING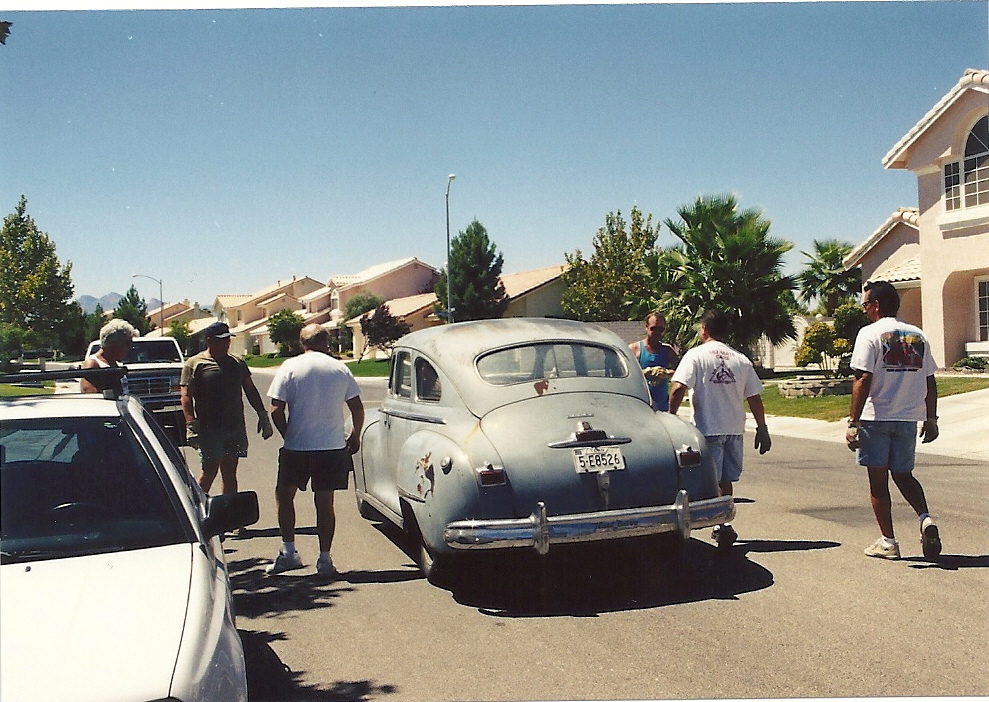 Similar to many great looking hotrods built over the years, this project had very humble beginnings, starting with our move to the Las Vegas Valley
1947 DODGE TO BE REBORN
While  we've always had a love affair with hot rods, street rods, rat rods, and everything in between, our quest began when we saw photos of a 1947 Dodge.
The Swoopy Project
The Swoopy Project  became synonmous  with soft lines, flow of design and an overall feel/impression of being very, very smooth.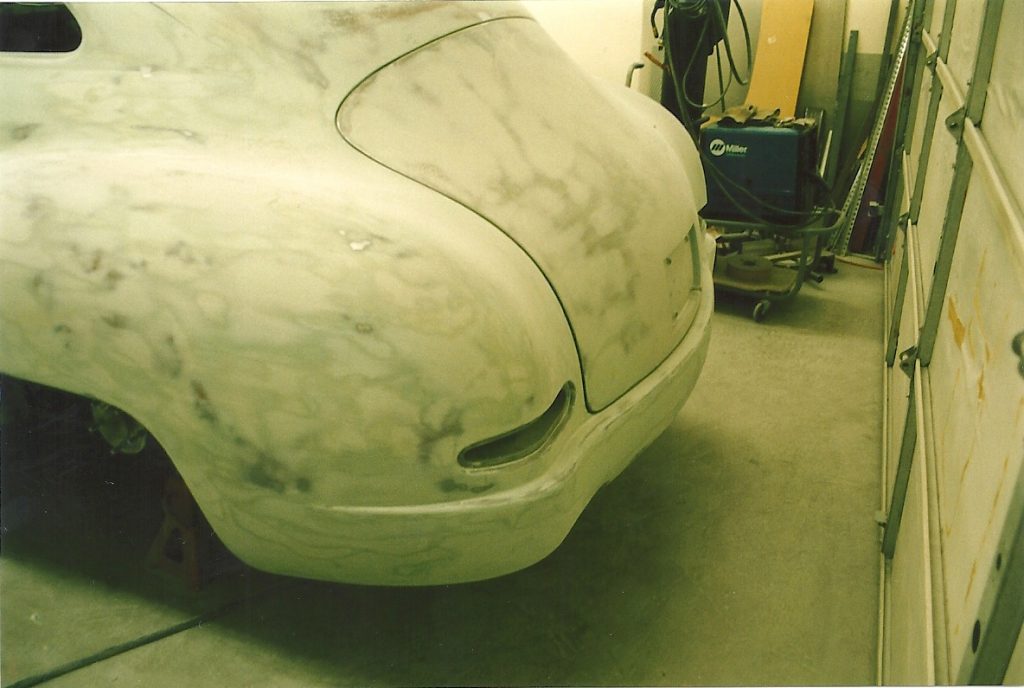 VISION FACILITATORS
Swoopy has many parents who are exceptional craftsmen in which we have had the pleasure to call our friends – Kenny Youngblood, Phil and Mary Leatherman, Gary Child, Ron Mangus, Dave Whittle and Mike Curtis.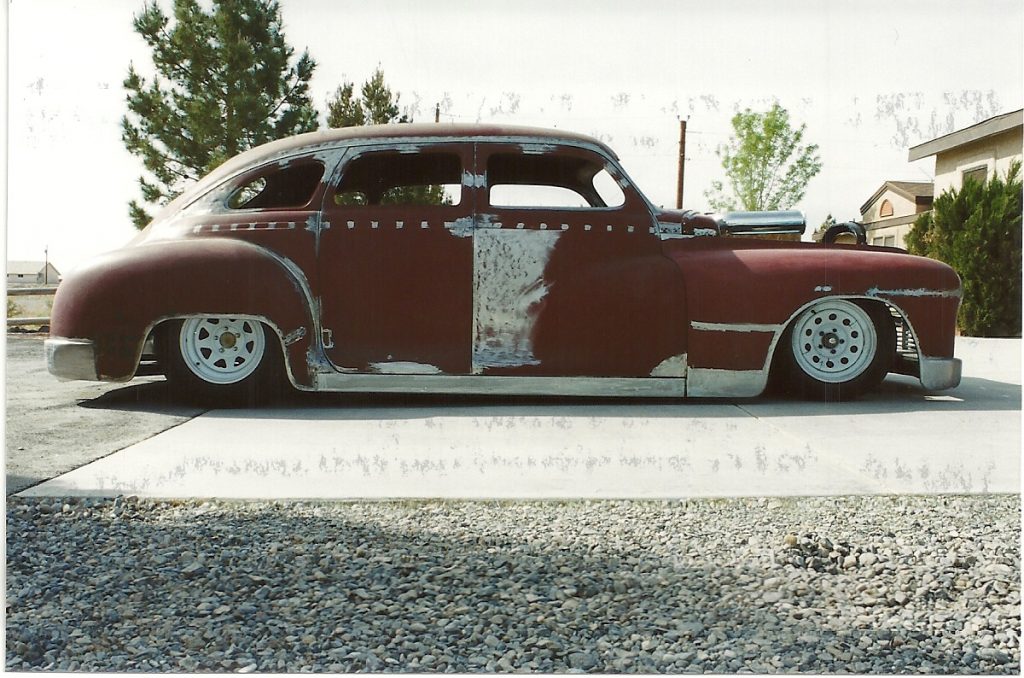 The Power Plant
For a fat fender car the size of Swoopy, it was essential to have an equally large engine, so of course we chose a early HEMI.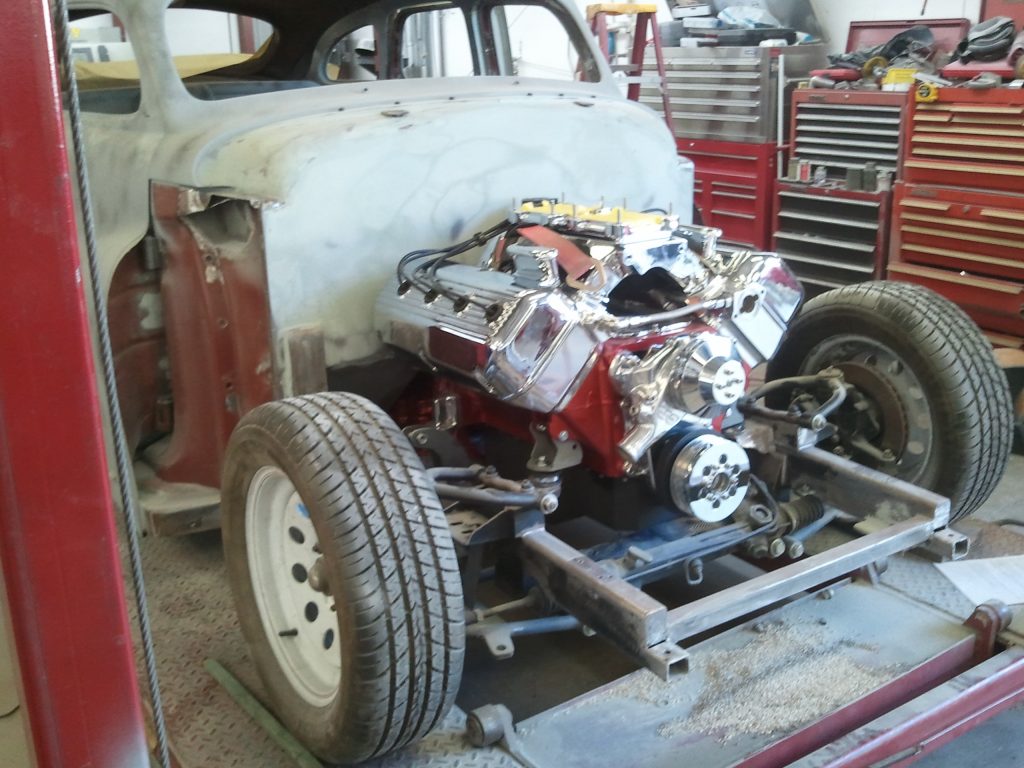 Wheels
Wheels and rims MUST compliment the car.  Not detract but enhance.  Mike Curtis, owner of Curtis Speed Wheels created and designed these exceptional 24 flutes symmetrically arrayed with hidden lug nuts and smooth hoop face.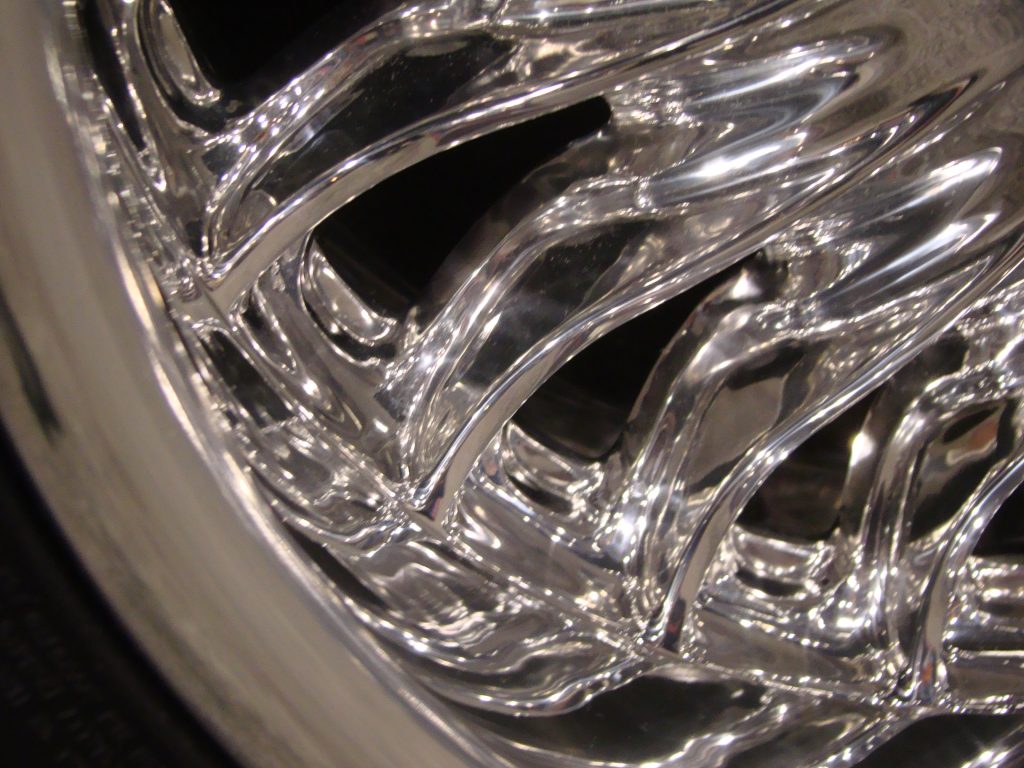 Paint
Swoopy's award winning first impressions are the result of over 600 hours of preparation with freehand flames and pin-stripping by Dave Whittle. Visit the
GALLERY
for more great photos.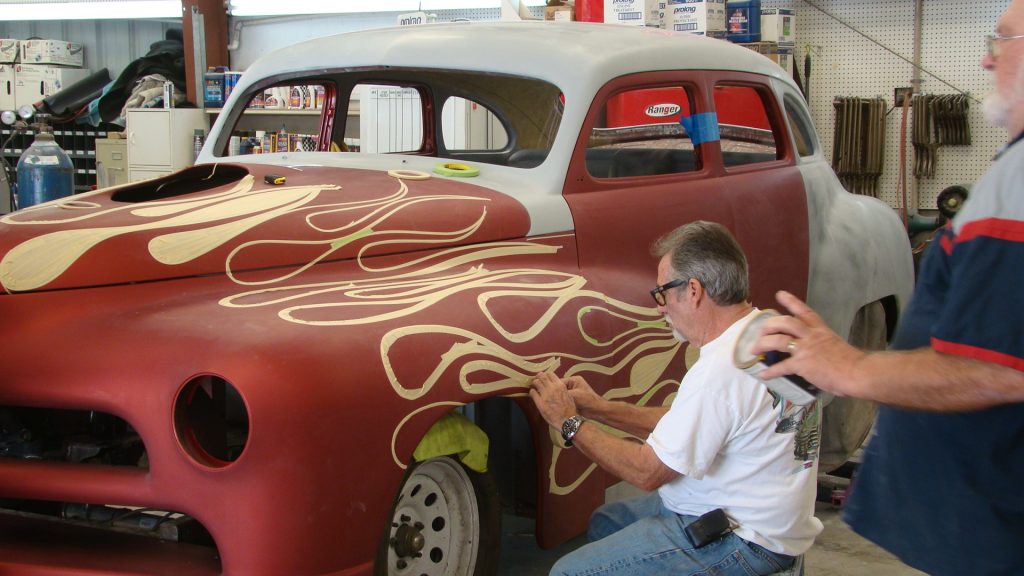 Interior
There are custom interiors and then there are
CUSTOM INTERIORS
. Major shout-out to Ron Mangus for his capabilities to understand what Swoopy really needed.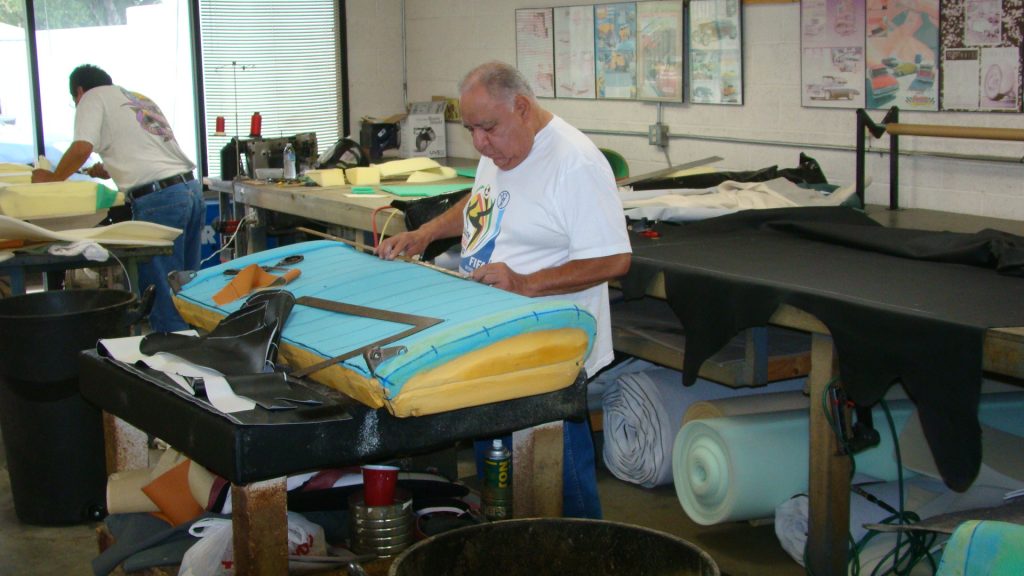 The Swoopy Project Complete
After 1000's of man-hours, vision, a few beers, Swoopy is born as royalty among American custom car classics.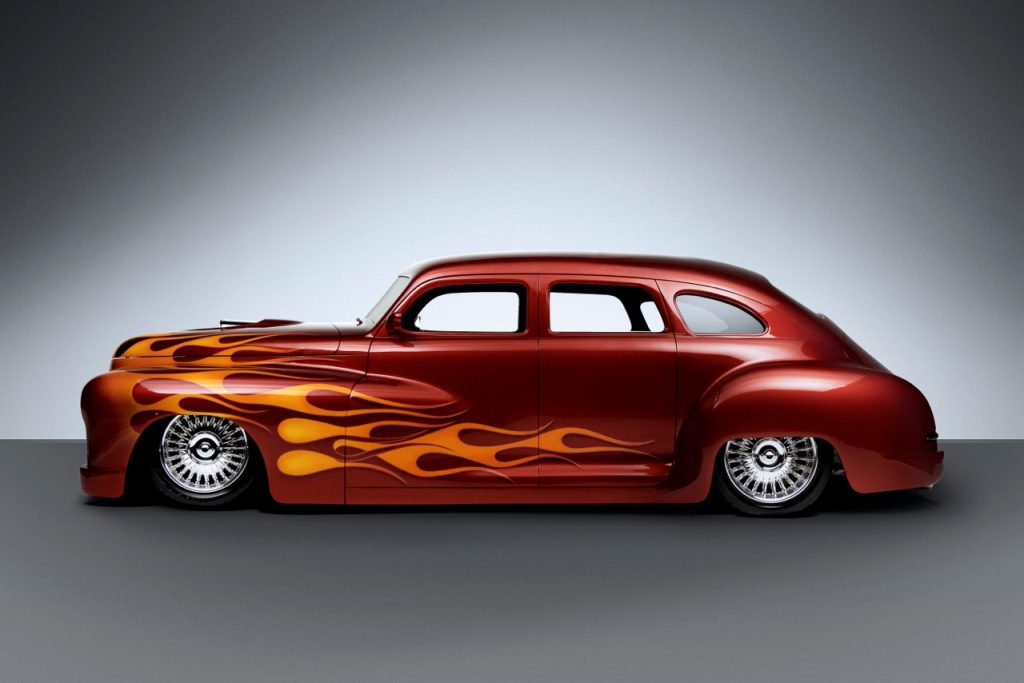 Swoopy Becomes Showstopper
With Swoopy's 1st main appearance at the SEMA show in Las Vegas, which in turn bringing in numerous awards and 1000's of awestruck fans from around the country, we now know all the hard work has paid off!